Toowoomba Total Mechanical
Business Owner & Mechanic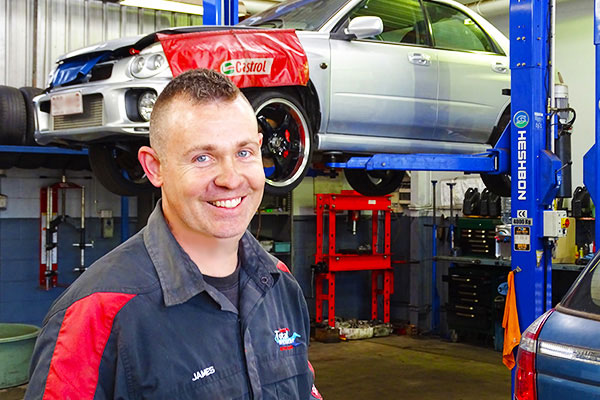 Business Owner & Mechanic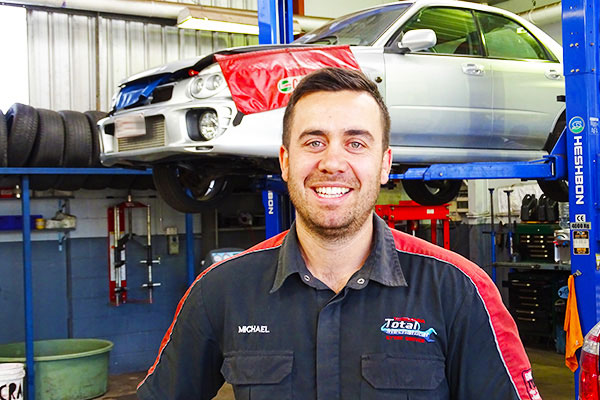 After completing their formal training at local dealership; Wippells Autos, technicians, Michael Telford and James Cornford stayed on to further their development and hone their skills with specialist training in a variety of areas.
Specialist training in exclusive week long diagnostic courses in Sydney as well as gearbox, automatic transmission and engine management systems are just some of the areas they have enjoyed furthered education.
Modern diagnostic equipment and resources are all on hand – A reliable dealership alternative. Best service includes best advice and best communication.
The teams diversity of skills is further complimented by Xander Johnston and Martin Holmes, qualified mechanics with an eye for attention to detail.
Xander Johnston has been a highly valued addition to the team who previously followed the LandRover brand during the franchise transition that occurred between Southern Cross Automotive group to Wippell's Autos. 
After many years servicing and solving concerns related to Landrover, Xander has been armed with a thorough and complex approach to problem solving all vehicles coming through the workshop. 
Cutting his teeth on prestige and complicated vehicle systems has giving Xander a great footing in the fast paced landscape of modern vehicles.
His empathetic customer service and attention to detail is invaluable and has been the subject of many well received phone calls.
We are thrilled to also be in the company of a Mazda Master Technician in that of Martin Holmes.
Martin has been trained at the highest level in a comprehensive career at local dealership Wippells Autos.
Fishing, camping, golfing and four wheel driving are just some of his interests and being active with his two young sons.
Martin has so far impressed with his intricate knowledge of the Mazda systems in particular and a robust knowledge of many other brands he has been called on to repair.
Whilst we offer a full suite of services from tyres to air conditioning, we still maintain direct contact with you, the customer.
We pride ourselves on not being a multi-layered company– that can often hide behind poor internal communication.
We are tradesman, not salesman, and as such, deal direct with the customer.
Our focus is on delivering peace of mind and value for money.
We have positioned our business with a focus on vehicle repair and service and expect customers would prefer keeping money in their pocket not funding the shine on a salesman's shoes.
Toowoomba Total Mechanical – we know cars, we deliver service.
We are a fully insured and proud Government QFLEET agent. 
Our standards and processes are internally scrutinised and  best practice reviews are carried out monthly.  
We aim for 100% customer satisfaction, even if its only for a quote or a second opinion we still aim to provide respectful and prompt service. 
Our team has had extensive experience in all Japanese manufactured vehicles, Holden and Ford vehicles make up a large portion of our vehicle flow through also. 
We have had specialist training in particular on Subaru and Mazda vehicles and have a suite of specialist tools to service these vehicles. 
We have also gained a reputation as another alternative for your VW, special timing belt tools required to carry out timing belt replacement are all on hand.